Our Story
They swiped right!
Jon and Jacqlyn met on an app. Jon had downloaded Tinder for a way to meet people (given his job's odd hours). Jacqlyn downloaded Tinder out of boredom.
It took a month and a half of Jon convincing Jacqlyn to go out on a date with him. Jacqlyn caved, and they met for the first time at Tommy's, San Francisco's most famous tequila bar. They spent 3(!) hours at the restaurant splitting margarita pitchers and eating Tex-Mex. Jacqlyn told her friends the next day, "we're getting married".

In the following whirlwind of 3.5 years, Jon and Jacqlyn explored the world together - traveling to Thailand, Germany, Australia, Hong Kong, London, Japan, the Virgin Islands, Canada, Mexico, and many cities in between. None of these places had captured their hearts quite like the Bay Area's wine country and the town of Sonoma.
Therefore, it is fitting that on June 2 2017, Jon proposed to Jacqlyn in the Sonoma Plaza. Neither of them really remember it - Jon's pre-planned, extremely suave speech ended up in a jumble, but Jacqlyn caught on. He also forgot to put the ring on her finger, but quickly complied when brought to his attention. After that, nothing else really mattered.
The Wedding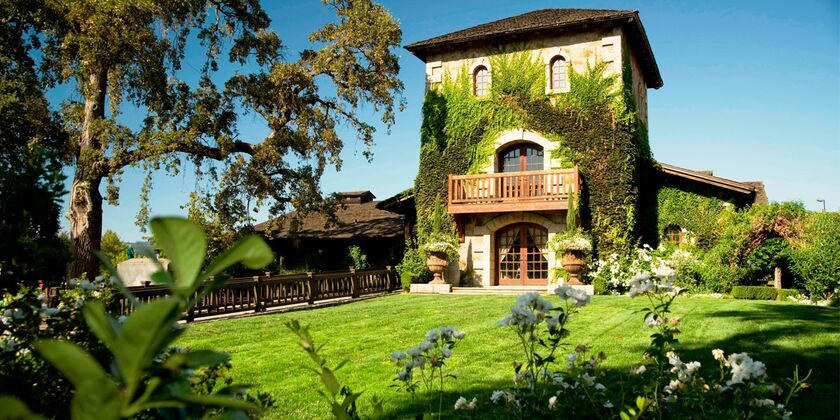 Saturday, July 14, 2018
6:00 PM
Attire: Cocktail
Ceremony and Reception
V. Sattui
1111 White Ln, St Helena, CA 94574, USA
Guests can arrive at the winery at 5:45pm. We will have shuttles from the Marriott, or there is ample space for parking.
Ceremony will start promptly at 6:15pm, followed by cocktail hour, dinner, and dancing until 11:45pm.

Other Events
Welcome Party
Friday, July 13, 2018
5:30 PM
Pelusi Building
2296 Streblow Dr, Napa, CA 94558, USA
As a welcome to those coming into town on Friday, the Hogan's are hosting a Wisconsin-style BBQ in the park. Come say your hellos and enjoy lawn games, BBQ, and Wisconsin craft beer!
Wedding Party
Kristina Benvenuto - Maid of Honor
Sorority sister & SF roommate. Shares Jacqlyn's love of a good cup of tea... or wine.
Brenna Collins - Maid of Honor
Sorority sister & SF roommate. Jacq and Brennal are known for their hideous and hilarious co-selfies.
Kaylee Brehmer - Bridesmaid
Sorority sister. Jacqlyn's always-dependable Vegas trip organizer.
Justine Gananian - Bridesmaid
Sorority sister. Both love a good J monogram... and froyo excursions.
Kelly Hogan - Bridesmaid
Future Sister-in-law. Fellow lover of macarons.
Liza Jaros - Bridesmaid
High school friend & college roommate. Jacq and Liza both have secret dinosaur nicknames. Ask and we may tell.
Natalie Moore - Bridesmaid
Sorority sister. Jacqlyn's notorious college-era PIC.
Michelle Rice - Bridesmaid
Middle school friend. Still in Jacqlyn's phone as "Purple".
Kate Swisher - Bridesmaid
College roommate. Jacqlyn's personal chef and secret-keeper.
Dominic Lanzotti - Groomsman
Jesse Scheiflbein - Groomsman
Craig Westhusing - Groomsman